61st Western Heritage Induction and Awards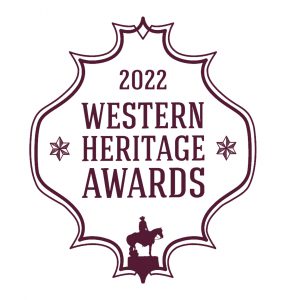 On April 9th, 2022 at the Western Heritage Induction and Awards Ceremony in Oklahoma City Burt Reynolds was inducted into the Hall of Fame Great Western Performers in Film.
Wyatt McCrea, Joel McCrea's grandson, explains in his interview with Cowboys and Indians Magazine, that the Western Heritage is all about celebrating anything Western and preservation of the West and that Burt is an icon going way back to the days of Gunsmoke.
"The Wrangler" award was presented by Gordon Whitener & Lincoln Lageson, producers of "The Last Movie Star" and members of Western Heritage, who worked with Burt Reynolds on their movie in Tennessee. During the months of filming, they grew to know Burt and were impressed by his amazing horsemanship and movie-related horse stunts, his western portrayals as a Cowboy or an Indian, his love for the American West with its culture and history, and his rescue of Wild Mustangs from out West brought to his Ranch in Jupiter to be cared for.
Nominated - Best Actor (Television Series Drama) - Golden Globes Awards (1971)
Nominated - Best Actor (Motion Picture Musical or Comedy) - Golden Globes Awards (1975)
Nominated - Best Actor (Motion Picture Musical or Comedy) - Golden Globes Awards (1980)
Nominated - Best Actor (Television Series Musical or Comedy) - Golden Globes Awards (1991)
Won - Best Actor (Television Series Musical or Comedy) - Golden Globes Awards (1992)
Nominated - Best Actor (Television Series Musical or Comedy) - Golden Globes Awards (1993)
Nominated - Outstanding Lead Actor in a Comedy Series - Primetime Emmy Awards (1991)
Won - Outstanding Lead Actor in a Comedy Series - Primetime Emmy Awards (1992)
2nd Place - Best Supporting Actor - Boston Society of Film Critics (1997)
Won - Best Supporting Actor - Los Angeles Film Critics Association (1997)
Won - Best Supporting Actor - New York Film Critics Circle (1997)
Won - Best Supporting Actor - Online Film Critics Society (1997)
Nominated - Best Supporting Actor - Academy Awards (1998)
Won - Best Supporting Actor (Motion Picture) - Golden Globe Awards (1998)
Nominated - Best Actor in a Supporting Role - British Academy Film Awards (1998)
Won - Best Supporting Actor - Chicago Film Critics Association (1998)
Won - Best Cast - Florida Film Critics Circle (1998)
Won - Best Supporting Actor - National Society of Film Critics (1998)
Won - Best Supporting Actor (Motion Picture) - Satellite Awards (1998)
Won - Best Performance by an Ensemble Cast in a Motion Picture - Satellite Awards (1998)
Nominated - Outstanding Performance by a Male Actor in a Supporting Role - Screen Actors Guild (1998)
Nominated - Outstanding Performance by a Cast in a Motion Picture - Screen Actors Guild (1998)